This logo is registered by Yiwu Amanda Group in China or other countries. No organization or individual will be allowed to use part or full of the trademarks without written authorization.
1) The shape of the logo is diamond in order to show up our company is aim to middle and high-end customers, and supply diamond grade service to them.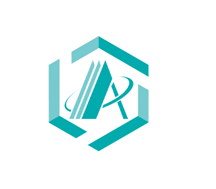 2) The logo takes the chinese 人 (Say in English: Human) shape as the basic design element, the outside was formed by three closed 人 that means the idea of agglomerate power, and transfer the corporate culture is based on people. The center of the logo are three overlapping letters, it is the first, the third, and the last letter of our company name. Letter A looks like a Peak, it shows the spirit of our company that we will make progress continuously, brave in innovating all the time "A", meanwhile, it also appears vividly that our determination that become the No.1 in our opponents "A".
3) The logo is designed as a chain style, and put letter A in the center; that means our company set Amanda as a brand and devoted to diversification development, everyone works together and is committed to each other in a team, make the company has a strong cohesive force. The molding of the logo is symmetrical and steady, that means the style of work in our company is prudent, standard, preciseness and staidness.
4) The color of the logo is blue that represents reasonality and prudent.
5) The styling design of our logo borrow ideas from the solid sense of the Morden West, it breakthrough the traditional spatially bond, and convey the spirit of making progress continuously, braving in innovating. The annotation of the logo integrating the value ideal from Chinese and Western, the elite from traditional and modern culture, fully showcased Yiwu Amanda Import & Export Co., Ltd. has the spiritual style of exploitation and enterprising, seek truth and innovation.
>> Back to About us
>> Go to Yiwu Agent Services