On September 18, the 29th Yiwu Expo held a promotion meeting in Dubai World Trade Center, UAE. Entrepreneurs from Dubai and neighboring areas were invited to attend.
Dubai is known as the "Gateway to the Middle East", is "Made in Yiwu" in the Middle East region's largest trade distribution center, Yiwu exports to the Middle East, Africa and other places, a large part of the goods to be in Dubai transit. Last year, Dubai Yiwu China Commodity City opened for business.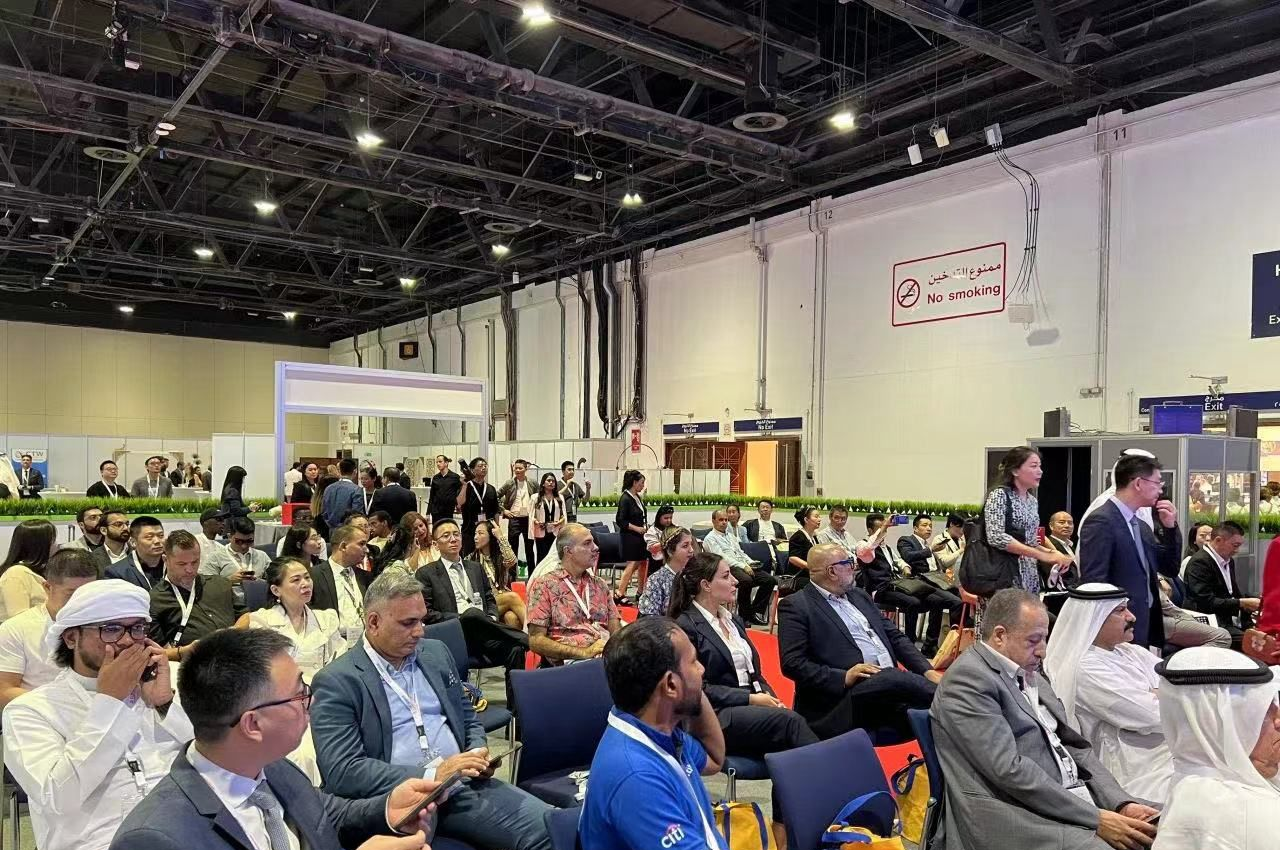 "This year's fair can meet the needs of different types of buyers, and the product categories are more diversified, covering a wide range of fields such as domestic and overseas markets, online and offline channels, traditional and emerging industries, and mass consumption." At the promotion site, Jin, General Manager of Yiwu China Commodity City Exhibition Co. Ltd, on behalf of the organizing committee of Yiwu Expo, highlighted the 29th Yiwu Expo and invited Dubai entrepreneurs to come to Yiwu to participate in the exhibition, which received a positive response.
Participating guests have said that Yiwu small commodities are very popular in the Dubai market, they are willing to further increase the amount of procurement, and hope to be able to establish closer cooperation with the Yiwu Expo, and jointly develop the markets of the two places.
According to the introduction, the 29th Yiwu Expo to "develop new markets – service new trade – a new journey" as the theme, the exhibition area of 100,000 square meters, more than 2,400 exhibitors, a total of 3,700 international standard booths. There will be 9 pavilions, including 1 theme pavilion, 8 commodity trade pavilions and a central corridor. The exhibits cover daily consumer goods, sports and outdoor leisure goods, toys, culture and office, electromechanical machinery, hardware tools, construction hardware, electronic appliances and other categories. Newly set up small commodities innovation boutique pavilion, standard trade pavilion, supply chain services, live e-commerce services and other characteristics of the exhibition area, and a number of innovative supporting activities to promote business exchanges and cooperation, is expected to be more than 120,000 buyers to the meeting.