Yiwu sweaters
Yiwu is well known as china small commodity city, it's a paradise of buyers both home and abroad. Every day more than tens of thousands of people come to Yiwu international trade city to select and purchase. If you are international businessman looking for sweaters, then Yiwu sweaters will never let you down.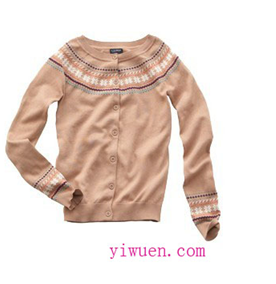 Yiwu sweaters mainly sold in Yiwu new Huangyuan market, which is a market professionally for apparel. There are a wide selection of colors and designs of sweaters, such as women's sweaters, men's sweaters, children's sweaters, pets' sweaters, hollow sweaters, cardigan sweaters, dolman sweaters, pullover sweaters, etc.
Yiwu sweaters are magnificent and tasteful and have a long enjoyed great fame. The sweaters are made of various kinds of styles and colors in order to meet the requirement of all walks of life in your country; we bet you will make a big fortune by Yiwu sweaters.
If you have any more questions about Yiwu sweaters, feel free to let us know, we are your most dependable Yiwu agent.
Yiwu Sweaters Updated on 26/08/2017