Though Yiwu city is not very big, but having a Yiwu map is very necessary. The different streets and different markets show the different locations for different products. If you want to know the way to Yiwu city, you should have a map of Yiwu.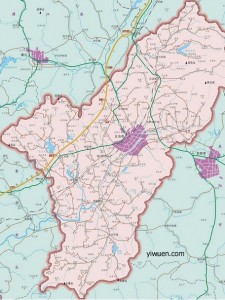 Yiwu city is seated in Zhejiang Province, China; there have many wholesale markets for different range of products. If you do business in Yiwu market, it is necessary to have a map of Yiwu.
Map of Yiwu is always showing the directions for you, wherever you are in Yiwu, you will easily find the exactly place. The longest road which called North Chouzhou Road is very famous and almost many people all know about it. The road provides many kinds of manufacturers. It is very convenient to produce the products you want.
Map of Yiwu is sold in many small shops along cross roads; it is very cheap and useful. If you are traveling in Yiwu, map of Yiwu is not always enough, please do not forget to contact our No 1 Yiwu agent, we will always give you our best service.