Yiwu candles
"Happy birthday to you, happy birthday to you…." There is no doubt that everybody like this song deeply. Nowadays candles are not only for lighting, but also for celebration or some big events. Yiwu candles will satisfied all your requirements and demands.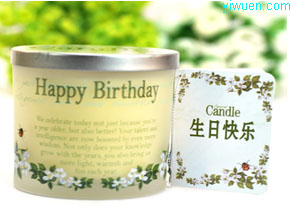 Welcome to Yiwu market also known as Yiwu Futian market! Yiwu candles'shops are loucated on the fourth floor of international trade city distict 2, zone F. Here is the paradise for Yiwu candles. For example, Cristmas candles, birthday candles, craftwork candles and so on. Yiwu candles with various colors and funny shaps and good smells are very eye-catching. A coutesy reminder:we should be very carefull when we use the candles, avoiding some fire disasters.
Yiwu transportation is very convenient; we have the ariport, train station, bus stop and Yiwu taxi for you to choose. However if you not free right now we can try our best to help you. Why? Because we are the best and profational Yiwu agent, please contact us.