Yiwu cords
Are you an international businessman dealing with all kinds of cords or you need the cords to decorate your products and make your products look more attractive? And do you find that the cords in your own country are of high price and can not satisfy your picky customers any more? Come to Yiwu market, Yiwu cords are of a wide range of selection of colors and designs. Suede leather cords, polyester metallic cords, wax cords, braided cords, piping cords, cotton cords, etc. they will surely satisfy your customers' needs.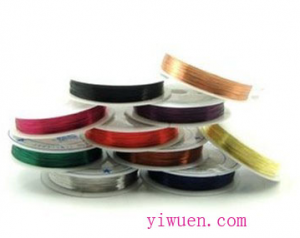 Yiwu cords can be found mainly in international trade city district 4, at the 3rd floor. The products are sold in Britain, America, Japan, Italy, and Southeast Asia and well appreciated by their purchasers.
If you have any more questions about Yiwu cords, contact us, your Yiwu agent. We ask for a reasonable commission and offer you a one-stop solution service. In a word, we will save your time, cut down your costs, and guarantee payment safety, fast shipping.