Yiwu shorts
April is here, can summer be far behind? Of course not, are you prepared well enough to welcome the summer sell? Yiwu shorts must be your must-have goods. Yiwu shorts are well known for its excellent quality and reasonable price. Come to Yiwu market and have a browse, we bet you will be satisfied.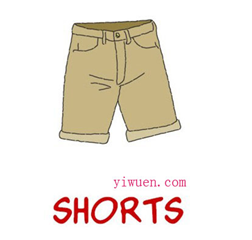 Yiwu shorts can be mainly found in Yiwu Huangyuan market, its market professionally for apparel. There are all kinds of shorts here, men's shorts, women's shorts, children's shorts, camouflage shorts, floral pattern shorts, coco pattern shorts, beach shorts, casual shorts, polyester shorts, striped shorts, multicolored shorts, cord-equipped shorts, scalper head pattern shorts. It is a world of shorts; you will surely find what you want.
If you have any more questions about Yiwu shorts, feel free to contact us, we are Yiwu agent, we ask for a reasonable commission and offer you a one-stop solution service. In a word, we will save your time, cut down your costs, and guarantee payment safety, fast shipping.