Yiwu wallpapers
When people decorating their bedroom, they want their metope more abundant and distinctive.The most economy way is to select the wallpaper of individual character. So on the Yiwu market, Yiwu wallpaper with various type and different style can satisfy the requirements and demands of the consumer.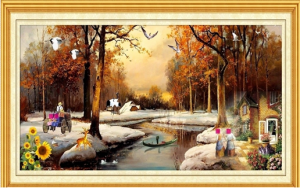 Yiwu wallpaper can be roughly divided into the following categories: Pure wallpaper, Plastic wallpaper, Foaming wallpaper, Textiles wallpaper, Natural effect wallpaper, Wood fiber wallpaper and Metal wallpaper.
There are many advantages of the Yiwu wallpaper. First of all, it's using definition images to the wallpaper and easy to install ; Second, it's size and material can totally be chosen by customers; Last but not the least, it's not only environment but also non-toxic. What's more you can find the yiwu wallpaper on Futian market, which is seated in the international trade city of 3 districts or the adornment of Yiwu city.
If you are just in shopping in Yiwu or the first time to come to Yiwu, please pay attention to the Yiwu wallpaper. Worse still, if you are wonderring how to ship articles from Yiwu market, just feel free to contact us.