Yiwu zippers
Yiwu zipper with modern fashion style has already been a beautiful scenery line in our daily life. As its simple shape and convenient functions, attract the humans'love .Yiwu zippers can be easily found in Yiwu market, ZheJiang province, which is located on the 3rd floor of international trade city district 3.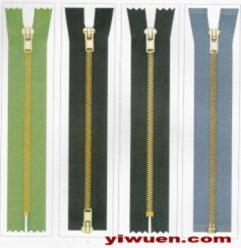 If you are running a cloth or bag factory in your local country, come to Yiwu market. Yiwu zippers will be right on your target. There are all kinds of zippers with different materials and colors for you to compare and chose. For example, it can be classified into three categories : Nylon zipper, resin zippers and metal zippers. All are both in reasonable price and excellent quality. Of course you can also get some discount under the circumstance that you place a considerable order.
Anyway if you have no time to visit Yiwu China or not acquainted with the local market, please take easy .We can solve this problem. AmandaIEC, we are the No.1 Reliable & Professional Yiwu Agent Provider. Please feel free to contact us.